On my pinterest, which you can find at the right hand side of this page, I have a pin of a set of refrigerator magnets that are fashioned to make a days of the week calendar, using chalkboard paint and wooden blocks. I took that idea and ran with it.
I need a calendar that is as big and bold as the schedule that my family keeps. Therefore, I picked up 7 picture frames from the dollar store, a can of Krylon chalkboard paint, and borrowed a silver Sharpie marker from Princess Melody. I removed the glass portions of the frames and painted them with the chalkboard paint. After they dried, I put them back in the frames, and used Sharpie marker to write a day of the week on each frame, then nailed them as a grouping on a wall in my kitchen. There was nothing said on the can of paint about needed to allow it to cure, but I assume that it's better to wait a day or two before I start writing on them with chalk.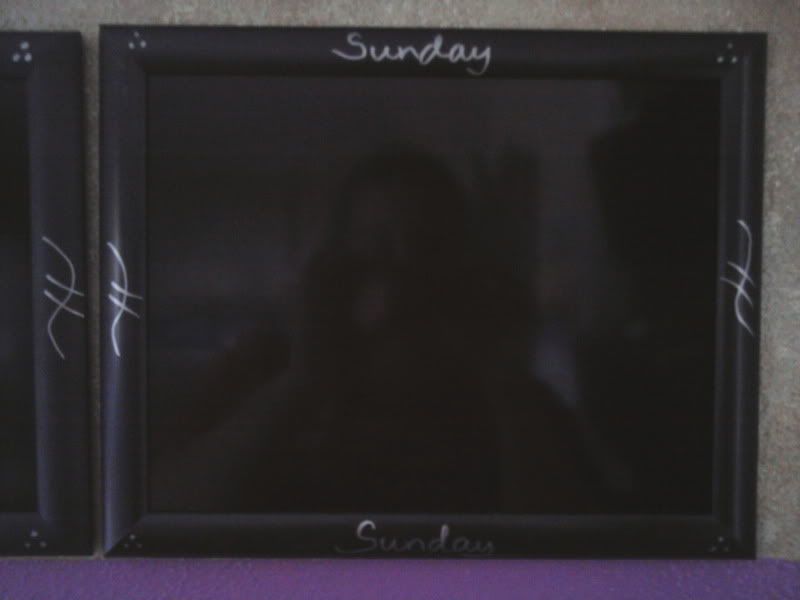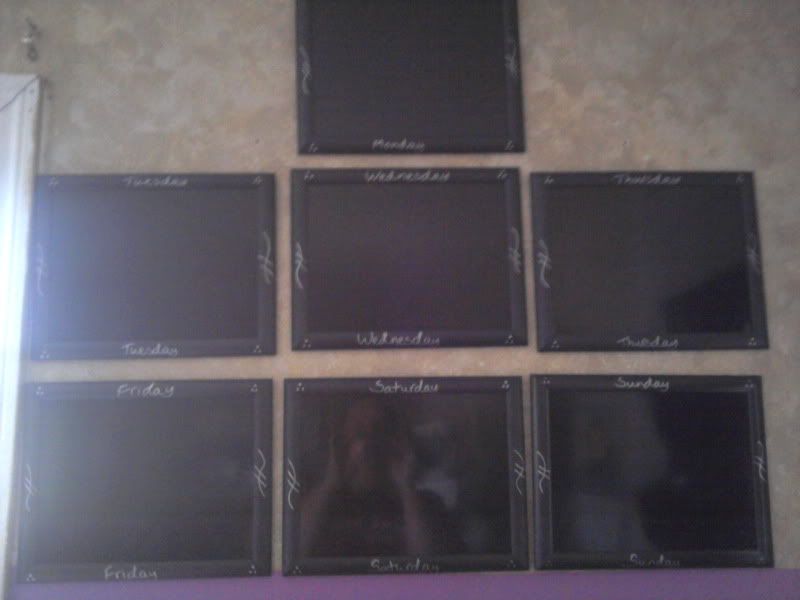 For Halloween, the Three Princesses used their tattoo booth to gather donations for the local food bank. Some families brought non perishable food items, and others brought cash donations. Altogether, they received $46 in cash donations. You can see in the pictures that all of the princess opted to be pirates, per Princess Tarja's request.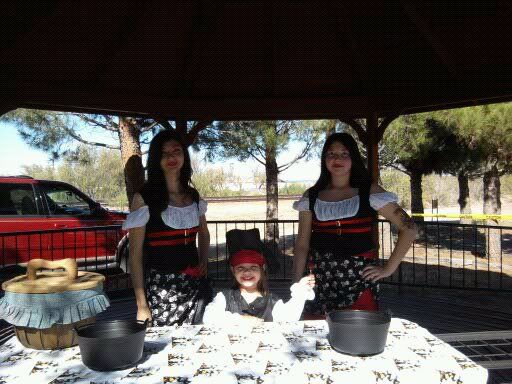 Now, for your Princess video viewing pleasure, here is a fun clip of Princess Tarja and Princess Abbey playing the royal sports. Princess Tarja hasn't learned much about good sportsmanship yet, as evidenced by her actions at the end of the video.